Pierless Fish
 is a premium retail store and wholesale distributor of fresh high-quality fish and shellfish.
Role
Communications and Marketing Consultant
I designed an 
e-commerce site 
to sell their retail produce line and co-developed a marketing plan for the launch of the new site.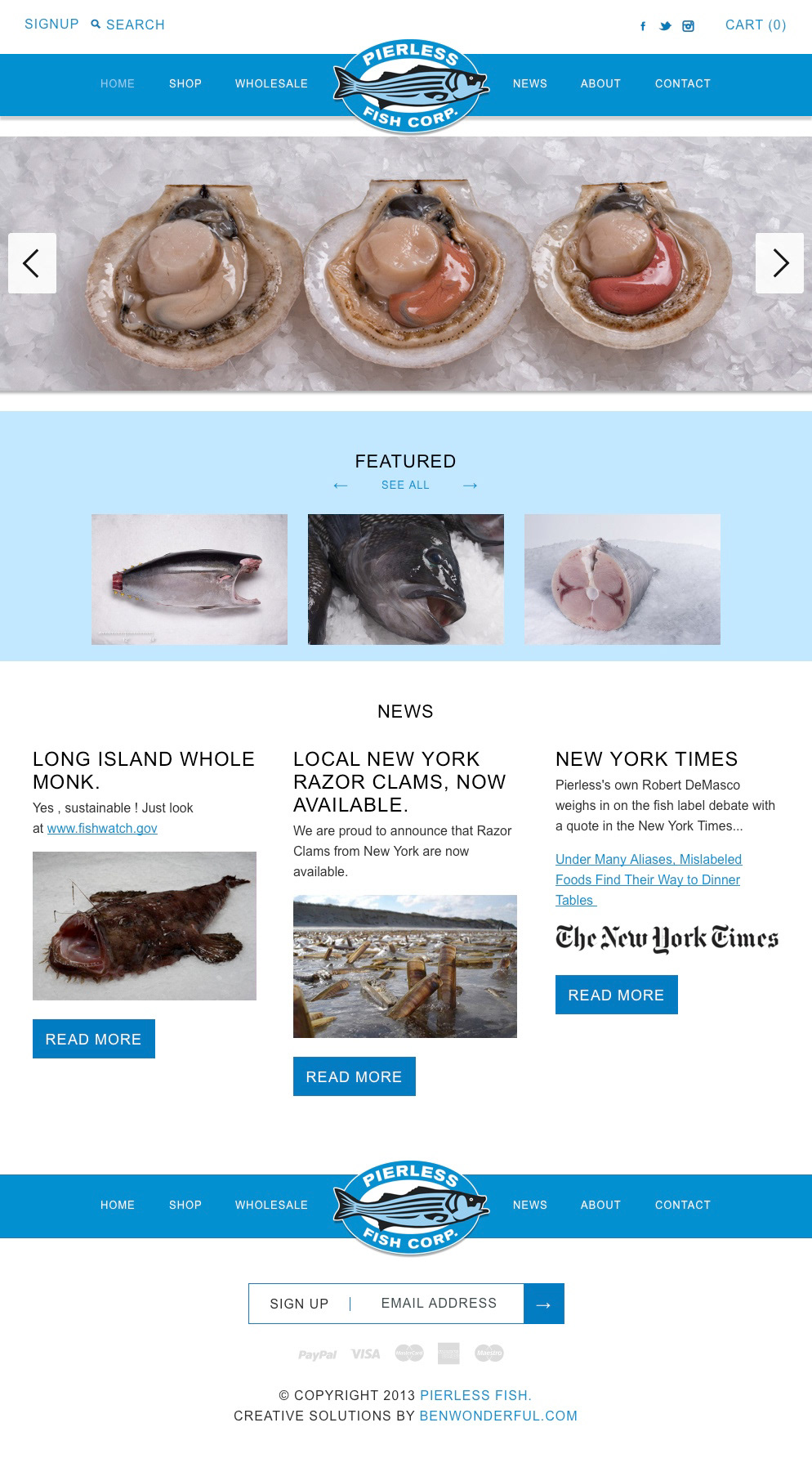 I also produced product images and other content for the new site and for the client's social media channels.